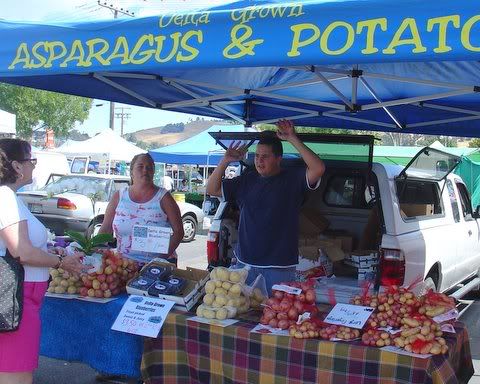 While visiting a friend in the area, we took a look at the Farmer's Market held each Saturday in the Bayfair mall parking lot. This was smaller and very different from the similar markets in San Francisco. East Bay centric is a way of describing it and there was a true sense of community at this market.
There was one vendor selling sweet potato pies and another selling Afghani specialties, neither of which I had seen in the West Bay farmer's markets. Since this visit, the Afghani products have made their way to Alemany Farmer's Market. Another vendor was making and selling unique breads, and of course there were vendors for vegetables and fruits, but many of them were only selling one specific product.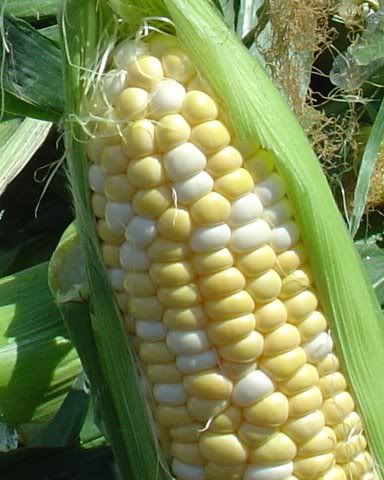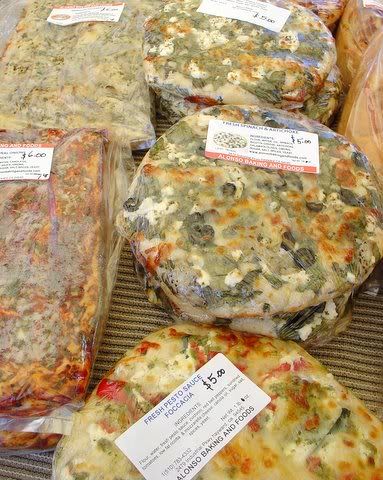 The corn was the freshest I have ever seen in our area, just look at how fresh the corn silk looks. The vendor had trucked it in today on ice, as it was fresh picked this morning and he took pride in delivering it fresh to the consumer. I liked the way the artichoke vendor lovingly displayed her "crop" in the small oval basket, set atop and alongside boxes of more artichokes. I can almost taste the Jalapeno Cheddar bread in the photograph above and look forward to trying more bakery goods from this market.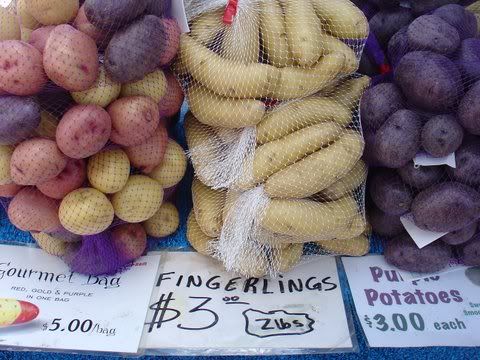 I was short on cash and had to carefully weigh all my options. The cinnamon bread in the photo on the left made it home with me, as did the syrupy sweet corn; who could possibly resist those?