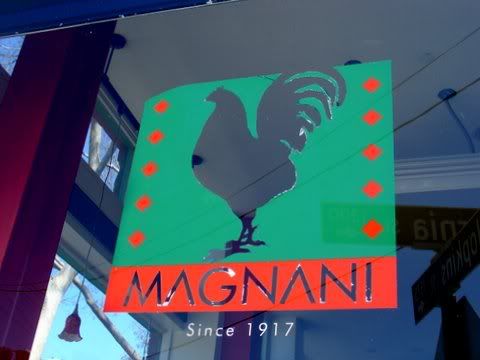 This butcher shop

delicatessen

is not packed to the rafters with products, but is worth a mention for the quality of its poultry, including fresh

Muscovy

duck and rabbit as well as some red meat, and its selection of olive oils and flavored Balsamic vinegars. It's really the vinegars that attract me to this small Berkeley, Gourmet Ghetto neighborhood shop. If fig, black currant, or

pomegranate

suit your taste, buy their empty bottles, fill them up and expand your Balsamic horizons. You can bring the bottle back for a refill another time, or two.
1576 Hopkins St
Berkeley CA 94707
Phone: (510) 528-6370