Tucked away mid block on Hopkins St, in the middle of Berkeley's "gourmet ghetto" is a small store with an amazing collection of high quality products. Country Cheese is not just a cheese store. I stumbled upon it as I walked between Monterey Market where I purchased dirt cheap produce and Berkeley Horticultural Nursery, where I intended to adopt some tomato plants for my garden.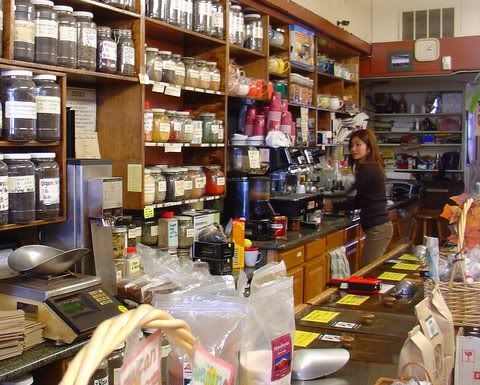 Cheese, teas, coffees, spices, chocolates, condiments and much more pack this small 3 aisle store. It has become a most valuable resource for finishing salts because their prices are excellent.
Fume De Sel is the most expensive at $60 per pound, but who needs a pound? At $3.75 per ounce it's affordable to everyone. The Salish alder smoked salt is one of my favorites of the smoked salt group and is priced lower here than anywhere I have seen it on the Internet.
At $12 per pound they are giving it away. For texture it's difficult to resist the black lava salt with it's square, concave crystals.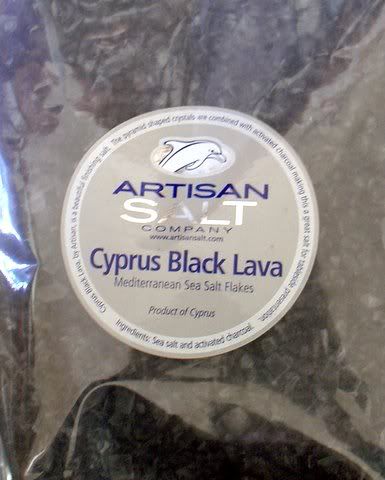 Besides the 3 salts listed above, they also sell Murray River pink salt from Australia, one of the most popular finishing salts of all, as well as Hawaiian Alea salt. But we can't stop at the salt...
the cheese selection is commendable, but fairly small for a store that has cheese in its name. I did expect more. the selection is nice and many were perfectly ripe and ready for immediate use, a big plus in my estimation.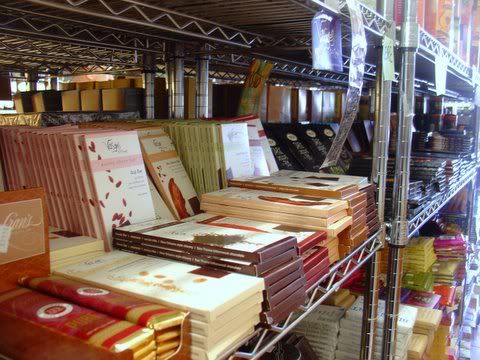 This small purveyor of comestibles also had a very broad range of exceptional chocolates including Vosges of the bacon/chocolate, wasabi/chocolate, pink peppercorn/lemon chocolate fame. It's worth a trip there just to see what boutique chocolates are currently on the market. One Easter, instead of a dessert, I supplied my guests with a tasting of Vosges chocolates and we all had a wonderful time guessing the ingredients.
(510) 526-1333
1578 Hopkins St